MythTV v0.21 DVB-S Capture Card Setup
The steps required to add a DVB-S capture card to MythTV v0.21.
The DVB-S card is connected to a LNB that uses 13volts/18volts to select between horizontal and vertical polarity. The LNB has a local oscillator frequency (LOF) of 11.3GHz. This assumes that the driver for the card is locaded and operational (i.e. devices nodes are present in /dev/dvb/).
Select the card type, and the card device number (zero based index).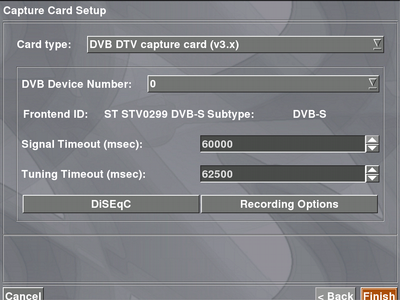 For some reason (with a Windows based VNC viewer), the Capture Card Setup dialog is larger than the display, and is clipped.
Click on the DiSEqC option and select LNB. The LNB in use has a LOF of 11.3GHz (11300MHz), which isn't a an available preset, so select a 'Custom' LNB preset. Type in the LOF frequency in MHz (millions of hertz).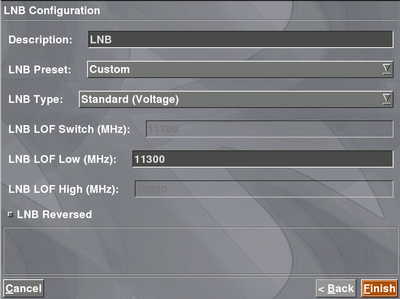 From the main card setup screen, press the recording options. Four virtual tuners (i.e. multi-rec) are configured on the card.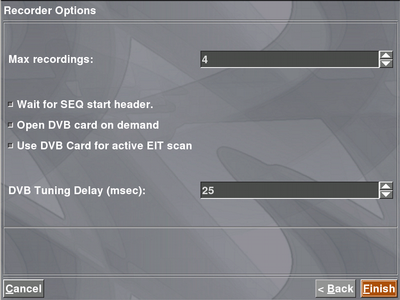 Press finish.
Document Actions